Category: Clear Braces Direct
If you've always been self-conscious of your smile, but you are afraid of getting braces, then Invisalign may be the most viable solution for your crooked teeth. Invisalign aligners offer the same effective results as metal braces but are less visible due to their innovative technology.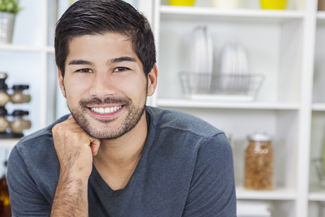 If you would like to learn more about Invisalign and its benefits for your oral health, it's time to visit Clear Braces Direct in London. You can also check if you are a good candidate from the comfort of your home by taking our free, 3-step online assessment. By the time we confirm your suitability, you can reserve your spot. If you are not suitable for Invisalign, you can book a consultation appointment with our dentists who will guide you through alternative treatments.
Step 1 – have your teeth scanned
In order to create your bespoke Invisalign aligners, our dentists will scan your teeth and gums with an innovative, mobile, intraoral 3D scanner at our dedicated Scan Centre. Booking your scan is very easy. Simply visit our webpage and find the relevant information. Unlike traditional impressions, intraoral, digital scanning is quicker, more accurate and has a very small error margin.
Step 2 – get your aligners
Once we have the detailed digital impressions of your teeth, we will send them to the Invisalign laboratory where they will create customised aligners. Your dentist will give you a set of aligners to wear for 7-10 days and then you can move to the next set until your teeth are completely straightened. Each patient is different and the overall number of aligners required for them is also different. In any case, it's really important to follow your dentist's orders and change the aligners when you are instructed to do so.
Step 3 – enjoy your daily life with Invisalign
Unlike other teeth straightening options (especially fixed braces), Invisalign is very convenient and won't cause disruption in your daily life. If you want to eat, brush or floss your teeth, you can simply remove your aligners for a few minutes.
Achieve a healthy and beautiful smile
Are you ready for a new smile? To learn more about Braces Direct in London, call us today.
When you come across a new dental treatment option, it's important that you investigate it thoroughly before going ahead. You need to know about all the terms and procedures so that you feel 100% sure that it's the right treatment for you. Something like teeth straightening is a significant investment of time and money. With Clear Braces Direct in London and across the UK, the financial investment is a lot lower than normal but still enough to make anyone curious about what they are getting for their payment.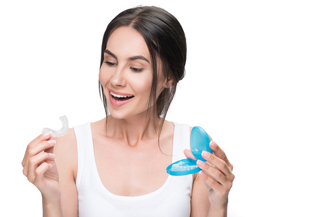 Clear Braces Direct in London is a revolutionary approach to teeth straightening. We use clear aligners from Invisalign to refine your smile. This is a popular and trusted approach that you can find in many dental practices these days. It is the treatment process itself that we changed to make things easier, more affordable and accessible to more people. This means that there are a few terms that you might not have heard before that you need to be familiar with before going ahead with this treatment.
Scanning Centre
We have CBD Scanning Centres across the UK. You can find one that is close to you and visit it so that we can gather the 3D images we need to craft your equipment.
Clear Braces Direct
We call ourselves Clear Braces Direct in London because, once we have your data, we send your aligners out by post. You then work through the series that will straighten your teeth independently. Our handy app helps to keep you on track, tells you when to change your aligners and reminds you to take photos of your teeth to send to our qualified team who will monitor your progress.
Chewies
Your aligners are a snug fit for your teeth. They need to be like this so that they apply the pressure that is required to reshape your smile. We give you plenty of instruction on how to insert and wear your aligner. However, because of the tight fit, we also give you Chewies to use to ensure that your aligner is as well-positioned as possible. They are just like pieces of gum. You chew them for about 15 minutes after inserting your aligner then remove.
It's amazing what we can do with technology these days. The improvements appear in every aspect of life, including dental treatment. There's no doubt that digital technology has given many procedures a new dimension in the past few decades. Now, at Clear Braces Direct in London, we are taking things to the next level.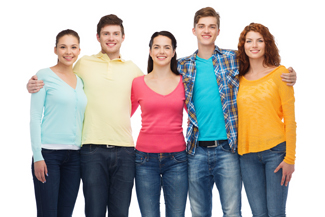 What service do we offer at Clear Braces Direct?
With ordinary teeth straightening treatments, you have to take multiple trips to the dentist. This comes at a cost to you financially. You also need to find time in your busy life for all the appointments. When you get Clear Braces Direct in London and across the UK, you only need to attend one initial appointment. In between these, we monitor your progress via an easy-to-use app on your smartphone. You are still working with a qualified dentist, you just don't need to be in the same room.
What about the cost?
This is the part that many patients are most happy to hear. With Clear Braces Direct in London, you pay a set price of £1599 after you decide to go ahead. The only additional cost to you is that of the initial scan which is £99 and payable online. During your treatment, you get free refinements if required and the cost of your retainer is included. Our price is 50-60% of the typical cost of braces at a regular dentist but you still get the same great results. You may also be able to spread the cost over a number of months with our payment plan.
You can sign up for our 'Retainer for Life Programme' at the conclusion of your alignment treatment. This is £5 per month. It ensures that, if you ever need a replacement retainer, you can get one straight away for free.
A perfect fit
Digital technology means more than just remote service, it also means a better fit. The precision scanner we use for Invisalign means that each aligner is uniquely contoured to fit your gums as well as being snug enough to prevent slippage. This also means accurate treatment as we use the scans to plan your treatment from beginning to end so you get the results you want.