Want to find the perfect dentist for your Invisalign treatment? Come to Clear Braces Direct today!
When it comes to cosmetic specialties, everyone wants an expert to perform their treatment; and why wouldn't they?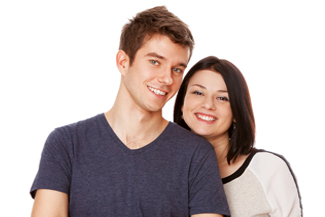 In the world of dentistry, where people are squeamish about errors and problems with their teeth, cosmetic options require a bit more care and a whole lot of special insight. If you are considering straightening your teeth and you live near London, come to us!
If you are concerned that you may be unsuitable for treatment with Invisalign, you will probably be surprised! Once a brace that could only correct minor orthodontic issues, this brand has grown and developed, and is now capable of reversing some complex orthodontic cases with ease!
Specialising in working with the world-famous Invisalign brace, our team at Clear Braces Direct in London can promise you smooth sailing towards getting your new smile. Using one of the ever-growing family of Invisalign aligners, we will pick the perfect brace for you. It really is that simple!
Why should you choose Clear Braces Direct in London for your orthodontic treatment? Won't the brace do the same thing, regardless of the dentist? Read on to find out what makes Clear Braces the best choice for adult orthodontics.
Free scan
As you may already know, at the start of your Invisalign journey with Clear Braces Direct in London, our dentists will need to take a 3-D scan of your teeth. This is to help us to accurately predict how this brace will move your teeth over the coming months, so both you and our team can be prepared.
At Clear Braces Direct, we can offer you this scan for free as part of the diagnostic process, so if you decide that you don't want to undertake this procedure, you are completely free to walk away. Without obligation!
Monitoring app
One of the best things about having a smartphone are the apps; everything from having games to play, to keeping up with world events is literally at your fingertips. Apps are great for keeping track of stuff too!
Our practice has worked with the team at Invisalign and has devised an app, suitable for any smartphone that allows you to track the progress of your smile with Invisalign.
It also allows you to talk to our team about any issues you are concerned about and offers you tips and advice about your Invisalign brace.
Retainer
While retainers are nothing new, when you come to Clear Braces for your Invisalign treatment, our team will discuss with you our 'retainer for life' option.
This allows you to claim a brand new, custom-fitted retainer every 12 months for the rest of your life. Without this plan, aftercare could prove extremely pricey, and if you have just lost or damaged your retainer, forking out for a new one is probably the last thing you will want.
Contact our team about this plan today!
5,000 smiles
At Clear Braces Direct, our team has helped nearly 5,000 patients get straighter smiles with Invisalign. What more could you ask for in a cosmetic dental team?