Are you curious if Invisalign can help correct those irritating gaps in your smile? Do you want the ability to use this aligner in your own home without having to constantly attend dental check-ups?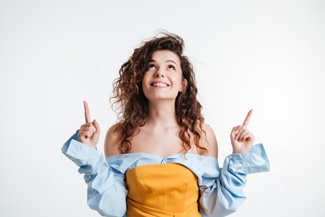 At Clear Braces Direct London, we can help! We are a leading provider of Invisalign and can see you through the entire process. From scans to retainers, we allow you to use this aligner in your own home, helping you to get on with your life while straightening your teeth.
Here, our team at Clear Braces Direct London answers 5 FAQs that we regularly receive about Invisalign for your information.
Am I suitable for Invisalign?
You are more likely to be suitable for Invisalign than unsuitable.
Our team at Clear Braces Direct London have helped over 6,000 people to get the straighter smile they wanted using this aligner and provided that you have a mild to moderate misalignment, but have good overall oral health, you will probably be able to begin treatment.
If I am suited, what happens next?
If we deem you to be suitable for Invisalign, we will invite you into one of our clinics for a free 3D scan of your teeth.
Once we have done this, we will send these images to a dental laboratory, which will then print your aligners using a 3D printer. After about 4-6 weeks, we will have the aligners sent straight to your door, so you can use them at home right away!
We will advise you to download our app to your smartphone too. That way, you can regularly send us selfies of your smile and we can assess how the aligners are working, without you having to come into the surgery.
How long will the treatment take?
This will depend on the severity of the misalignment being treated.
In most cases that warrant the use of Invisalign, the treatment will take between 3-6 months. However, we have had a few cases that have gone to 9 months and beyond. In order for our patients to get the most out of their aligners, we advise them to keep them in their mouths for 22 hours per day. If you fail to do this, then the procedure will likely suffer, there will probably be delays and your teeth may even revert back into their former positions.
To avoid this, keep them in and if you have any concerns, contact our team.
Do the aligners hurt?
Even though a nearly invisible aligner has been created, we are not yet able to make them completely comfortable when they move your teeth. Sorry!
Remember, that with Invisalign, each aligner is custom-fitted to your teeth, and thus it simply slots over them at each stage. Unlike regular braces which use a pulling force to move teeth, Invisalign gently pushes your teeth into the desired location. So, less force equates to less discomfort overall!
Will I be able to afford them?
Very possibly!
We know that money doesn't grow on trees and as a result, we are able to offer our suitable patients a 0% interest-free finance option for 36 months. This will allow you to spread the cost of your new smile, helping you get and retain the straighter smile you have always wanted.