Here at Clear Braces Direct based in London, we pride ourselves in being a leading clear braces provider. With over 4,000 smiles improved, there is nothing standing in your way of the smile that you have always pined for. When your friends and family can have such perfectly aligned teeth, why shouldn't you?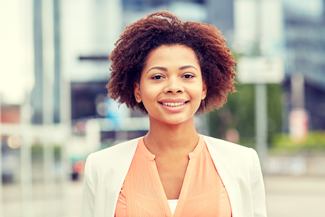 How do we work?
Are you the type of person that is forever pressed for time, never has a spare minute or doesn't know how to fit in the task of improving your smile? Allow us, the warm, welcoming professionals at Clear Braces Direct, to assist you as we have done with countless other people chasing after that perfect smile. Fixing your smile at home has never been easier with the Clear Braces Direct Invisalign invisible braces. Following the free online suitability test and the 3D scan of your mouth, you will be sent the moulds in the post. Each set of braces are carefully designed specifically for you, and will guide your teeth gently into the straighter alignment that they should be in. Following this, straightening your teeth is as simple as wearing the braces, until you receive your retainer which will make your teeth stay in line for good.
Isn't fixing my teeth going to be expensive?
For those who are also on a budget, we have your back. You needn't worry about nasty surprises attacking your bank account – we have carefully designed different ways for you to pay for your treatment, making movie star smiles easily accessible and within the reach of everybody. You have two options, either payment in full straight away, allowing you to forget the money side of things and focus fully on the development of your smile, or the Clear Braces Direct payment plan. With this, the payments are spread out over a reasonable time period of 72 months, meaning the smile you dream about can be accessible to you no matter what your current circumstances are.
I don't have time to go to the dentist
Sound like something you often say to yourself? Going to the dentist is sometimes a very time consuming thing, when including the transportation required to get there and back. However, we pride ourselves in giving our patients the opportunity to feel better about their smile from the comfort of their own living room. Don't have time to drive in and see us in person due to work or other commitments in the way? No worries. Taking the online suitability test has saved many people, just like yourself, the effort and money of travelling to an appointment, and saves the hassle of fitting the dentist into your already crammed lifestyle. Just send us a selfie from the comfort of your own living room and we will get back to you on whether you are eligible for the clear braces or not. Getting the teeth that you dream of has never been easier, and is only a click away!