When looking for the right dental surgery to undertake your exciting invisible brace treatment, it can feel a bit like being a child in a sweet shop.
Many dental surgeries across the UK are now able to offer their patients orthodontic treatment with products like Invisalign, the Inman aligner and other cosmetic braces designed to provide you with an accelerated treatment time while also being discreet; what else is there to look for?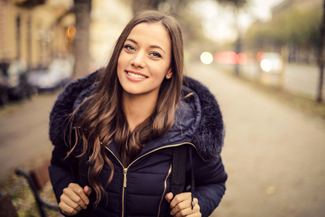 At Clear Braces Direct in London, our dental team is proud to be able to offer all of our patients the Invisalign brace to help them, and you get the straight smile that you deserve, without compromising your lifestyle.
So, why should you choose Clear Braces Direct in London as your clear brace provider? Read on to find out!
Free Invisalign scan
In the age of selfies through smartphones and apps, our team at Clear Braces Direct in London has not fallen behind.
Our website offers you the choice of uploading either a full face selfie or a smiling selfie, both of which allow our dental team to get an idea of how your teeth are arranged and to assess for any issues, such as protrusions or overbites. Both conditions may be helped by the Invisalign aligner.
If our dentists decide you are not suited for Invisalign treatment, don't panic! We may still be able to offer you treatments to help you get that straighter smile, at your free dental consultation.
Free consultation
When you choose our team as your Invisalign provider, we will also be able to offer you a free oral health assessment and a dental consultation, with a report if you choose to pursue treatment elsewhere; no strings attached!
During this consultation, our team will assess your suitability for Invisalign braces and suggest alternative options if required. We will also examine your overall oral health and screen for issues that may impact on the success of the aligner, such as gum disease or untreated tooth decay.
Retainer For Life
We understand that Invisalign is a big investment in your smile and can offer you our 'Retainer For Life' programme.
For a small payment each month during your treatment with Invisalign, you will be able to claim one upper and one lower retainer every 12 months, should your retainer become damaged, lost or broken.
This works in a similar way to an insurance policy for your smile and offers you the same peace of mind.
Finance options
Money doesn't grow on trees and is a major factor for many people who come to us for Invisalign treatment.
Our surgery is able to offer all Invisalign patients the choice to either pay the entire cost upfront or, alternatively, we are able to offer 0% finance, which will help you spread the cost into monthly chunks.
Professional team
Our dental team has worked with Invisalign for over 12 years and has helped nearly 5,000 patients get straighter, healthier smiles; we are professional, compassionate and experienced in working with the Invisalign aligner.