Do you want to straighten your teeth in your adult years without the hassle of wearing traditional braces? Now, you might be able to.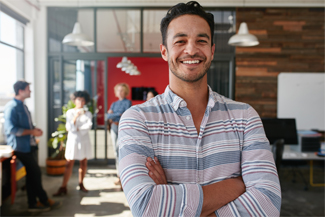 When you come to see our team at Clear Braces Direct, we may be able to offer you Invisalign London; the world-famous clear aligner that can get you the straighter smile that you want in as little as 6 months.
Here, our team at the practice answers common questions that we receive about Invisalign London.
Will this aligner work for me?
If you come to our team and we deem you suitable, then yes, Invisalign London will work for you.
This aligner was created to treat mild to moderate cases of misalignment, but as technology has advanced it is now able to treat more severe issues with alignment, such as overbites and underbites, depending on their severity.
How long will I need to wear it for?
Each day (unless otherwise specified by our team), you should aim to wear the aligner for 22 hours. This means that you will need to wear it to bed, but don't worry. It is comfortable enough to do so without any discomfort.
For the length of the aligner's wear, you will need to speak to our team. The majority of patients wear this aligner for 3 to 6 months, but this will vary based on how severe your misalignment is.
Can I skip an aligner if I need to?
Not without talking to our team first.
If you think you can skip an aligner in your sequence, you should not do so without seeking our advice. Even if the aligners look the same, they are designed to be worn to move your teeth gradually. If you remove one from the line-up, this can create issues with the realignment process overall.
When should I clean the aligner?
You should aim to clean the aligner a minimum of twice a day, preferably when you brush your teeth in the morning and evening. This will help to keep the aligners clean and will prevent you from developing gum disease and tooth decay, as there will be no food debris to be pressed against your teeth and gums.
Cleaning the aligner is simple; you rinse it under a cool water tap as and when you need to. Try to refrain from rinsing under a hot water tap, as this can cause it to warp. Alternatively, there are aligner soaks you can use twice a day, which will provide the aligners with a minty fresh taste.
Is it expensive?
Many of our patients have concerns that wearing a clear or invisible aligner will be expensive. However, it is worth considering what goes into the costs of orthodontic care; the number of appointments you attend to have the braces or aligners looked at and altered, and how long you wear the device for. With this in mind, wearing an invisible aligner may be cheaper than a standard brace, as no adjustments are required and the average wearing time is between 3 to 6 months.