At Clear Braces Direct in London we are well known for helping people to straighten out their smile. However, not a lot of people know that we provide our patients with the ability to whiten their smile too. Having discoloured teeth can leave people feeling incredibly insecure and at Clear Braces Direct we believe that everyone should love their smile. Discolouration can be caused by all sorts of things and may make your teeth seem slightly yellowish, or you may have larger, more noticeable stains that are browner in colour. Either way, we want to help you get rid of your imperfections and leave your insecurities behind. We offer convenient treatment that can be carried out in the comfort of your own home, and our dental practitioners will always be on hand to answer any questions that you might have.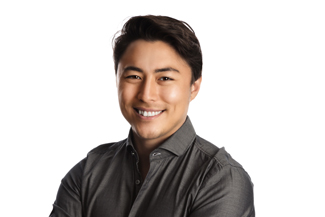 Wishing that your smile was a few shades brighter?
People only get one set of adult teeth, and as people age, these teeth can become stained or appear to have a yellowish tint to them. Having discoloured teeth can age someone, making them appear older than they really are. At Clear Braces Direct in London we offer teeth whitening treatment to keep your smile looking refreshed and youthful. Stains can occur for all sorts of reasons, and teeth will become less bright naturally as they age, but things such as drinking tea and alcohol can increase your chances of having stained teeth. Lifestyle habits such as smoking can also cause yellow or brown stains to appear, but having a good brushing regime where you use both mouthwash and floss could dramatically increase your chances of having a brighter smile too. We can help people to brighten their smile by several shades so they can feel proud to show off their smile in public, without worrying about having stained teeth.
Convenient treatment in your own home
Once you have made the decision to get your teeth whitened with us at Clear Braces Direct in London you will have to send us a photo of your teeth so we can assess what types of stains you have. After this, you will come into the practice so you can have a 3D scan taken of your mouth, and from this, you will have custom made trays created just for you. These trays are easy to put in and take out, and you will also be provided with the bleaching gel that is needed. Once you have your custom made trays and bleaching gel, you are in charge of the rest of your treatment. Your dental practitioner will provide you with instructions on how to put the gel into your tray before use, and they will also explain how you will need to wear them at night whilst you sleep. Being able to carry out your treatment at home means that you can avoid having to interrupt your normal daily routine and undergo your treatment in a comfortable environment. The results teeth whitening treatments produce will always vary in relation to your unique circumstances.