Clear Braces Direct in London, such as the Invisalign system, continues to change the way patients receive orthodontic treatment. Clear Braces Direct in London has become a critical partner in helping countless patients achieve smiles they love to show off. One of the most asked questions we hear at our dental practice is: 'What types of tooth imperfections can Invisalign help with? While there are a varied range of orthodontic conditions that can be quite successfully treated with these plastic removable aligner-like trays, the suitability of Invisalign tends to favour relatively less complex and less severe conditions.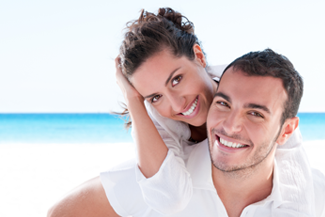 Five oral situations where removable braces aren't effective
For patients who require major orthodontic treatment, traditional dental devices remain the best option. This is because the nearly invisible aligners are not able to shift teeth in quite the same way as metal-based dental devices. The limitations of this game-changing, orthodontic device encompass treatment or situations such as:
1.    Tooth shape
The aligner trays cannot work with teeth that are short, round or those with prominent tips. Irregular teeth shapes present a challenge with the trays not being able to sit properly on the teeth.
2.    Degree of rotation
In the case of overcrowding, the position or rotation of teeth is another influential factor that may prevent Invisalign braces from doing their job properly.
3.    Size of gaps between teeth
Clear Braces Direct in London offer such treatments as Invisalign, as they can be of enormous benefit to closing spaces between teeth that are up to 6mm on each arch.
4.    Limited movement to posterior and anterior teeth
Removable braces are only able to achieve a limited degree of movement. Movement to the anterior teeth is slightly better than shifting teeth placed at the back.
5.    Prior dental work
Patients who have had dental treatments carried out, such as veneers or crowns, may find it a challenge for Invisalign trays to attach properly to their teeth.
Orthodontic issues most suitable for clear removable braces
Clear Braces Direct in London can provide desirable results for situations that involve:
Closing gaps or fixing spacing issues
Various malocclusion conditions such as: overbite, underbite, open bite and crossbite
Successful treatment is dependent on one extremely important factor – the patient wearing the removable orthodontic device as directed by the dental practitioner. Many patients opt for plastic removable braces for the ease of use, but there is a risk of being negligent and not putting them back in after taking them off for eating, or performing their oral hygiene routine. The longer the dental device is not attached to the teeth, the more ineffective the orthodontic treatment becomes. To ensure the achieved outcome is enjoyed over a long period of time, proper oral hygiene habits are a non-negotiable factor. Failure to brush, floss, use a recommended mouthwash and keep dental appointments, put all the hard work achieved and time taken by the treatment method in jeopardy.
Do you have minor crooked teeth problems you would like to fix? Give us a call at Clear Braces Direct in London to find out how we can help you achieve an irresistible smile.