Meet Our
Experts
Dr Graham Tinkler BDS GDC 78785
LONDON
Dr Graham Tinkler is one of the UK's leading and most experienced Invisalign dentists.
He was one of the first dentists to receive his unique Platinum Elite status for Invisalign treatment in 2006. To date, no other dentist has pushed the boundaries of Invisalign in quite the same way. He has successfully treated numerous cases that were previously refused treatment by other clinics.
His ability to see complicated cases through from start to finish with passion and precision sets him apart from other Invisalign providers.
Graham says,
The important thing to remember about orthodontics and Invisalign is that it is very much a technique and relies heavily on the skill of the provider as well as the compliance of the patient. Results therefore vary massively from one provider to another.
I personally feel that Invisalign is little bit where 'Science Meets Art', and it is the finishing touches that separate a good smile from a great smile!
Dr Jas Singh BDS
LONDON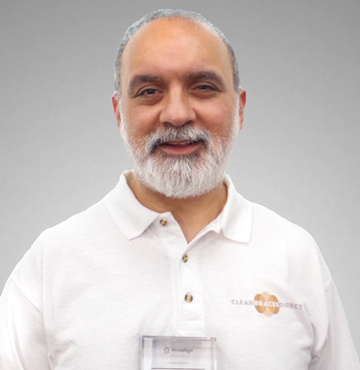 Cosmetic Dentist & Straight Teeth Expert
Dr Singh qualified from the prestigious Guys' Dental School in London with the highest of standards in safety and clinical care. Dr Singh is now one the world's leading cosmetic dentists and also a Platinum Elite Doctor for Invisalign braces. In fact, he is one of the most experienced clinicians in treating patients with invisible braces in the UK, having successfully treated over 400 patients.
Dr Singh also practices in some of London's top cosmetic practices and has treated quite a few celebrities.
Dr Richard Fretwell NEWCASTLE
Richard comes from Wakefield in West Yorkshire. He qualified in 1997 from Newcastle University and has worked continuously in general practice.
Richard has a continuing commitment to post-graduate education and is also a member of the American Academy of Cosmetic Dentistry (AACD) and the British Dental Association. Richard is one of the founder members of and past Chariman of the North East Private Dentist group a position he held for 3 years, he has been on the committee since its start in November 2005.
Richard has an interest in orthodontics particularly invisible braces he is a Experienced Invisalign Doctor having treated over 300 patients. His other interests include cosmetic dentistry and the treatment of anxious patients.
Outside of dentistry Richard enjoys spending time with his children and fiancee Clare. Together with walking their dog Monty and keeping fit.
Dr Brijesh Patel BDS(Lond), PGCert(Kent), MFDS RCs(Ed), DipOp (Lond) GDC 230568
LONDON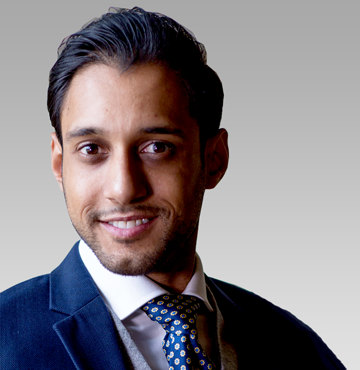 Brijesh qualified from King's College London and has a keen interest in restorative and cosmetic dentistry. To complement this, he has carried out numerous postgraduate courses to further his education and enhance his skills. He has recently gone back to King's College and completed the Diploma in Operative Dentistry, passing with the highest honours of a distinction.
He has been shortlisted as a finalist for the prestigious 2020 Best Young Dentist award.