What are the benefits of Dental Monitoring with Clear Braces Direct
At our Clear Braces Direct dental clinic we combine Dental Monitoring with treatments in Clear Braces Direct in London to provide patients with a definitive teeth-straightening experience. Dental Monitoring makes use of Artificial Intelligence technology that helps dentists to monitor progress of teeth movement in their patients' teeth-straightening treatments without the need for an in-clinic appointment. We have found that many patients find favour with this feature that can be done remotely.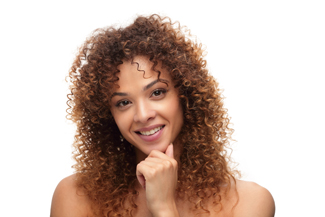 Patients can access the dedicated app on a smartphone or tablet. To use the technology, patients simply take scans or videos of their teeth each week during the treatment, upload it to the app and send it through to the supervising dental practitioner to examine. The dental practitioner will then analyse the scans to ascertain whether the patient's treatment is on schedule or whether there are worrying symptoms that need to be treated.
In the orthodontic world, artificial intelligence can now be used to top off orthodontic treatments. The app is able to evaluate more than 130 intraoral situations that include: three-dimensional tooth movement, the fit of the aligner trays as well as archwire passivity.
Through this innovative technology patients are enabled to take a more active interest in their own orthodontic treatment. Clear Braces Direct in London paired with Dental Monitoring has a number of sought after benefits for the patient. We take a look at some of the top advantages of this type of treatment.
How patients can use Dental Monitoring to optimise their Invisalign treatment
 Stay on top of treatment
The app facilitates easy communication between patient and dental practitioner through live messaging.
Less need to visit the dentist in person
Patients can save on precious time by not having to schedule dental appointments. Patients can receive updates on their treatment via the app. This communication can be carried out from anywhere in the world so there is no need to interrupt travel plans.
Identify problem areas
Clear Braces Direct in London like Invisalign braces can pose a unique challenge for patients who forget to reinsert the trays after removing them (to have a meal or to rush their teeth) – not wearing the trays for the minimum time recommended may see the treatment time extended. Remote monitoring allows for such issues to be adjusted for.
Provides overview of treatment history
Patients have the complete history of their treatment available at their fingertips. They can compare before and after images.
For many patients, remote monitoring encourages a faster turnaround time. Patients should take note that the technology does not replace the need for a dental practitioner. The dental practitioner's expertise remains an indispensable part in the teeth movement process. This expertise is necessary to use data analysis correctly to identify problems and to make suitable adjustments to keep a patient on track with their treatment.