Category: Straighten Teeth at Home
Are you eager to get your teeth straightened but don't want the hassle of wearing fitted braces? Or, are you looking for a way to undertake this process at home without needing to attend regular appointments?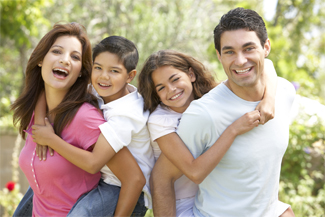 Look no further! Our team at Clear Brace Direct can offer this with Invisalign aligners!
At Clear Braces Direct, we have been working with Invisalign aligners for over ten years, and we can help people who want to get straight teeth at home London to do so without the hassle of regular dental visits or metal wires. Great!
Want to know more about at-home aligners? Here, we answer common questions about how we provide straight teeth at home London.
Who is suitable for getting at-home aligners?
Most people who would be suitable for aligners, in general, would be able to get straight teeth at home London with invisible aligners.
You will need to meet with our team or send us a photo via our website so that we can assess whether you would be suitable for treatment, but as many as 97% of adults who have a dental misalignment are.
How do you use them?
Using aligners at home is simple! When they arrive at your door, they will do so in a set order, which you will need to wear for them to work correctly.
Depending on the advice of our team, you will need to wear them for around 22 hours per day. To clean them, simply rinse them under a cold water tap and use a soft-bristled toothbrush to remove the debris. Under any circumstances, do not use hot water to clean your aligners since this can cause them to warp out of shape.
How long do they take to work?
When you use aligners at home, they should take around 3-6 months to work on average; this may vary depending on the severity of the dental misalignment and how often you adhere to the daily wear time.
For more complex cases of dental misalignment, you can expect the treatment to take up to a year, but our team will be able to advise you on your unique treatment timeline.
Does it cost more to have them sent to my home?
In a word, no. In fact, for many people, having their teeth straightened at home is more affordable simply because they do not have to travel to see our team every 4-6 weeks, and there are no additional costs regarding adjusting or moving your teeth.
Please note that if any additional or replacement aligners are needed, this will push the cost of the treatment up.
How do I report an issue?
If you suspect a problem with your aligners, please contact our team at Clear Braces Direct via the Invisalign app or by phone. If there is a severe problem, please note that you may need to come into our surgery.
Similarly, if you have lost an aligner and need to order a replacement, contact our team as soon as possible to prevent delays in the straightening process.