Category: Invisalign Cost
If you are unhappy about the appearance of your smile and have finally decided to do something about it, then you need to speak to us at Clear Braces Direct and find out about Invisalign London. Invisalign London is a popular method of teeth straightening that has seen more adults than ever before finally undergo orthodontic treatment. Many people avoid orthodontic treatment when they are younger and regret it later on in life. As an adult most people do not want to wear traditional metal braces, but thanks to the establishment of Invisalign London you do not have to. You can improve the appearance of your smile using clear thermoplastic aligners that work as an alternative to metal wires and brackets found in traditional braces. Invisalign is highly effective at straightening teeth. It can be used for simple aesthetic issues that are affecting the appearance of your teeth and it can also be used for complex orthodontic issues such as bite disorders. Unfortunately where tooth rotation is necessary, Invisalign may not work as a standalone procedure, but our experienced dentists will put together an excellent treatment plan for you.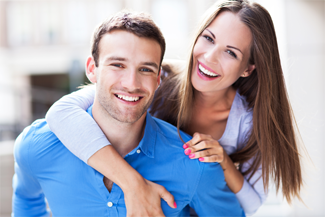 Here at Clear Braces Direct we have already helped more than 7,000 patients address their unique dental needs. We can help you improve the appearance of your smile in approximately 6 to 18 months depending on how crooked or wonky your teeth are to begin with.
Benefits of Invisalign
There are many reasons why Invisalign is such a popular choice amongst the adult population. To begin with Invisalign is almost invisible. This means you can straighten your teeth at your discretion. You do not have to worry about drawing unwanted attention to your mouth. Next the aligners themselves are comfortable to wear especially in comparison to traditional braces. They are easy to become accustomed to and they feel smooth in the mouth with little or no chance of developing cuts, sores or irritation. The aligners are latex-free and BPA-free and an allergic reaction is almost unheard of. More than 14 million patients across the world have straightened their teeth using Invisalign and there are no reported side effects other than mild irritation in a very low number of cases.
Customised treatment plans with Invisalign
You will receive a customised treatment plan here at Clear Braces Direct. Your aligners will be designed using the latest in digital dental technology and printed and manufactured using 3D printing and precision trimming. This means they fit in your mouth with accuracy and precision. Each aligner is supposed to be tight fitting so that it is able to exert pressure on the teeth and push them towards the desired positions. Each aligner works for approximately two weeks and in this time it will move your teeth by approximately 0.25 millimetres. After the teeth have shifted that particular aligner will no longer work and you have to move on to the next aligner in the series. You continue to do this until you have used up all your aligners. The aligners are numbered for your convenience and we will monitor your progress online to make sure that the process is coming along successfully.