Author:
Clear Braces Direct
Clear Braces Direct, a premier Invisalign London provider, has witnessed first-hand the transformative impact of Invisalign on adult orthodontics. Invisalign has proven to be a game-changer, offering a discreet and comfortable alternative to traditional braces. Its innovative design and cutting-edge technology have revamped the way we address orthodontic issues, making the journey to a perfect smile less intrusive and more enjoyable. At Clear Braces Direct, we have fully embraced this revolutionary approach, helping countless adults achieve their smile goals with Invisalign. Not only does it provide aesthetically pleasing results, but it also ensures a seamless fit into any lifestyle. With Invisalign, we at Clear Braces Direct are changing faces and lives in London, letting adults enjoy the smile they've always dreamed of without putting their life on hold.
The Inception of Invisalign: A Game-Changer in Orthodontics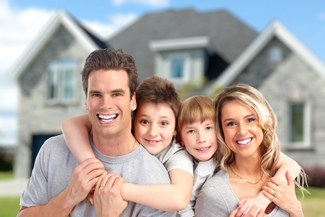 The introduction of Invisalign in the late '90s marked a significant milestone in orthodontics. Prior to its launch, adults seeking orthodontic treatment had limited options, most of which were conspicuous and uncomfortable. Invisalign emerged as a revolutionary solution, offering a virtually invisible and comfortable alternative. This ground-breaking approach uses a series of clear, removable aligners to gradually adjust your teeth into perfect alignment. The aligners are custom-made using advanced 3D imaging technology to ensure a perfect fit. This innovative design set Invisalign apart, transforming the field of adult orthodontics dramatically. At Clear Braces Direct, we recognised the potential of Invisalign early on and quickly adopted it, making us one of the leading Invisalign providers in London.
Why Clear Braces Direct Is Your Ideal Invisalign London Provider
As a leading provider of Invisalign London, Clear Braces Direct is committed to delivering exceptional patient care and results. Our team of highly skilled and experienced orthodontists utilise advanced 3D technology to create a personalised treatment plan tailored to your unique dental needs. Additionally, we offer a convenient home care package, allowing you to undergo treatment in the comfort of your home. This approach ensures a hassle-free Invisalign journey, saving you precious time without compromising on quality. At Clear Braces Direct, we place your comfort and convenience at the core of our services, championing a patient-centric approach that sets us apart. Whether you're seeking minor adjustments or a complete smile makeover, trust Clear Braces Direct to deliver the best Invisalign London experience.
The Unrivalled Benefits of Invisalign for Adults
Invisalign offers a host of benefits that make it an unrivalled choice for adults seeking orthodontic treatment. Firstly, its virtually invisible design ensures utmost discretion, allowing you to smile confidently throughout your treatment. Secondly, the aligners are removable, giving you the flexibility to eat, brush, and floss normally. This significantly enhances oral hygiene, reducing the risk of gum disease and tooth decay. Furthermore, the aligners are made of smooth, comfortable plastic, eliminating the discomfort typically associated with traditional braces. Finally, with Invisalign, you can anticipate quicker results, thanks to the efficient and targeted movement of your teeth. At Clear Braces Direct, we leverage these benefits to provide our patients with an effective, convenient, and aesthetically pleasing path to a perfect smile, making us the preferred Invisalign London provider.
An Insight into the Invisalign Journey at Clear Braces Direct
The Invisalign journey at Clear Braces Direct begins with a comprehensive consultation. Our seasoned orthodontists carry out a detailed examination, utilising state-of-the-art 3D imaging technology to assess your dental health and requirements. Following this, we devise a personalised Invisalign treatment plan, taking into account your aesthetic goals and lifestyle. Once your custom-made aligners are ready, we guide you on their proper use and maintenance. To ensure optimal results, we periodically review your progress using our convenient remote monitoring service. Our team remains on-hand to provide support and answer any queries throughout your Invisalign journey. By choosing Clear Braces Direct, you're opting for a smooth, efficient Invisalign London experience, that's tailored around you.