Author:
Clear Braces Direct
Are you looking for a method which gives you the freedom to straighten your own teeth independently of an established dental institution? One which put you first, allowing you to contact the manufacturer directly anytime via a convenient mobile app built just for our customers? Then welcome to Clear Braces Direct in London and the opportunity of meeting your orthodontic needs with clear aligners.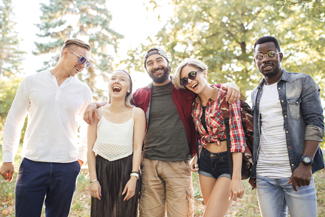 How does it work?
We provide further information in our secure app where you can also book an online consultation. Using a set of dental selfies, we can assess if you're appropriate for clear aligners and what clinical outcome you can expect. But for now, let's have a brief rundown of what to expect when you come to us.
After a conversation with our orthodontists, you will be signed up to a treatment plan and as soon as your first payment is processed, a dental mould kit will be sent to the delivery address that you have provided. The kit should be expected in 7 working days but there could be unforeseen delays over holiday periods. There will be a detailed set of instructions with the kit about performing a dental impression, with a return address to send your completed moulds back to.
From these and the photos you provided during the consultation, we can design a set of clear aligners, which will gently push and coerce your teeth into a straighter form. The potential transformation can be surprising, with many of our over 4800 clear braces direct in London patients surprised by how different their smiles could look with a little help from us!
Living the clear aligner lifestyle
For an aligner to be effective at treating your teeth, you have to wear it, a lot! The minimum recommended clinically effective time is 22 hours a day, only allowing breaks to eat, drink and clean teeth. The reasoning behind this is that although it may not feel like it, teeth and their positions are very elastic. Thay can be pushed into a new position but they tend to 'bounce back' to the original position at the slightest opportunity. This can be resolved with consistent use of the aligners until the teeth become 'set' in the new locations. Any further or longer breaks in wearing them will extend the treatment time drastically, effectively re-starting the treatment after each extended period.
Thankfully, these are nowhere near as much of drag as you might expect. A clear aligner is very light and thin, so the chances of it interrupting your day are minimal- most of our patients find it easy to forget they're even wearing them, in much the same way has people wear glasses. The constant mild pressure on the tooth surfaces produced by the clear aligners is more comfortable than the archwire adjustments that come along with the traditional orthodontic brace.
There's another perk with clear braces direct in London. As clear aligners are completely transparent (and assuming you keep good oral hygiene) they will be hard to notice when you are wearing them, as they sit so snuggly over your teeth.