Category: Clear Braces Direct
So your thinking about your orthodontic options? Whether this is the result of a conversation with your local dental team or just a personal goal which may be on your bucket list, we at clear braces direct in London are here with our affordable at-home solution to getting straighter teeth.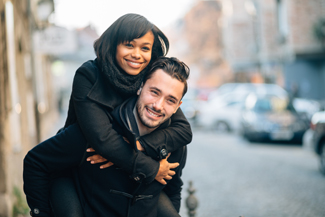 The metal brace is one of the most iconic pieces of dental equipment, recognised universally, but often not for good reasons. There have been attempts from the start of orthodontics to try to make a more stylish or at least more discrete treatment option.
The traditional archwire brace itself is actually part of that progression. Replacing full headgear (which was very inconvenient and challenging to sleep and wash in), this wire pushed the standard brace forward leaps and bounds.
But as technology has marched on, so must orthodontics and with it comes innovations and new ways of moving teeth. This is where our work at clear braces direct in London comes in! We provide the support required for you to get all the benefits of clear aligners at home without having to attend dental clinics or surgeries. With our consultations and check-ups conducted online and our aligners sent out to you in the mail, it is easier to fit us around a busy lifestyle!
But how to do you straighten teeth from home?
The clear aligners are a very personalised tooth shaped aligner, which carries out much of the functions of a traditional brace by pushing and coercing teeth into their new positions.
The clear aligners are only considered effective for minor to moderate dental misalignments. One of the first things we will explore with you upon booking an online consultation is if an aligner would be appropriate for you and what resources and overall experience you should expect.
The treatment time using aligners varies from patient to patient, based on the complexity of the case and the time that you can spend wearing your aligner. Its is strongly recommended that you wear aligners as often as you can, only removing them briefly to eat and drink.
This is also a similarity to the metal brace which cannot be removed. As such, the aligners will require careful and thorough cleaning after eating to remove food from under the archwire and in between the anchor points. Aligners are much easier to clean but as you wouldn't wear them while eating, it is unlikely that there will be any damage caused by food build-up. Just be sure to brush your teeth after eating and before placing the aligners back in your mouth.
Will people notice the aligners?
Probably not; one of the biggest draws to clear braces directly in London is how easily they go unseen, even when talking. The thin yet tough polymers we use in constructing our clear aligners make them a pleasure to wear and will not disrupt your speech patterns.
For more information, feel free to contact us about the at-home fitting process and how often you will need to change your aligners. Ask about our guide to app-based orthodontics and how to get the most out of your time with clear aligners.