Your Favourite Smile Makeover: A Dive into Invisalign London
Welcome to the world of Clear Braces Direct, where we're transforming smiles across the capital with our innovative Invisalign treatment. With our specialist knowledge, we're proud to offer one of the most popular smile makeover solutions in London. As an established dental practice, we've observed a growing preference for Invisalign London. This non-invasive, virtually invisible treatment has become the go-to solution for those seeking to enhance their smiles, without the discomfort and unsightly appearance of traditional braces. At Clear Braces Direct, we appreciate the value of a confident smile. That's why we're committed to delivering outstanding results with Invisalign, helping Londoners achieve the smile they've always dreamed of. Stay tuned as we dive into the world of Invisalign, revealing how this revolutionary treatment is making us London's favourite choice for smile makeovers.
The Magic of Invisalign: A Game Changer in Dental Practice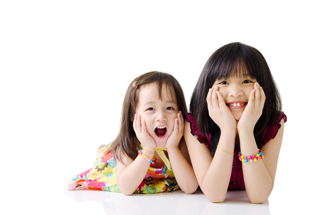 Unlike traditional braces, Invisalign aligners are completely clear, making them an almost invisible and a far more appealing choice. They are custom-made to fit snugly over your teeth and can be easily removed for eating, brushing, and special occasions. The real game changer, however, lies in the innovative technology behind Invisalign. Utilising advanced 3D imagery, we can map out your entire treatment plan from start to finish. This allows you to see a digital representation of your teeth's progression, even before starting the treatment. The magic of Invisalign truly lies in its ability to combine comfort, aesthetics, and state-of-the-art technology to create a treatment that is transforming dental practice and making us a leading choice for Invisalign London.
Clear Braces Direct: Invisalign London Specialists
At Clear Braces Direct, we pride ourselves on being Invisalign London specialists. Our expert team has undergone extensive training in Invisalign treatment and has a wealth of experience in crafting beautiful smiles across London. As one of the few dental practices to specialise in this innovative treatment, we're well-equipped to guide you through your Invisalign journey. We combine our expertise with a personalised approach to ensure you get the best results. Our Invisalign treatment plans are tailored to each individual, taking into account your unique dental structure and aesthetic goals. Our commitment to personalised care and our specialist knowledge makes us the ideal choice for anyone considering Invisalign in London.
The Invisalign Process at Clear Braces Direct
Your Invisalign journey at Clear Braces Direct begins with a comprehensive consultation. Our experts will assess your dental structure and discuss your smile goals. Utilising advanced 3D technology, we then create a custom treatment plan that showcases how your teeth will move over time. Once you're happy with the projected results, we'll prepare your bespoke set of aligners. You'll wear each set for about two weeks before moving on to the next, gradually shifting your teeth into the desired position. Throughout the process, we monitor your progress with regular check-ups to ensure optimal results. Our patient-centred approach and thorough process set us apart as a leading provider of Invisalign in London.
Why Choose Clear Braces Direct for your Invisalign Treatment in London?
Choosing Clear Braces Direct for your Invisalign treatment in London means trusting experienced specialists committed to delivering the smile you desire. As a dedicated provider, we guarantee a personalised and comprehensive service. Our team employs cutting-edge technology to ensure precise and predictable results. What's more, we offer a streamlined process from consultation to aftercare, ensuring your journey is seamless and stress-free. At Clear Braces Direct, we don't just enhance smiles with Invisalign, we provide Londoners with confidence to wear their smiles proudly. Your desired smile is just an appointment away with Clear Braces Direct.