Understanding the Treatment Phases With Invisalign London
Welcome to Clear Braces Direct, a leading provider of Invisalign London. Our team of expert dentists are dedicated to helping you achieve the perfect smile whilst ensuring your comfort and satisfaction throughout the process. It's our firm belief that everyone deserves to feel confident in their smile, and that's why we offer bespoke Invisalign treatment plans tailored specifically to you. So, what does this involve? The Invisalign treatment at Clear Braces Direct is a straightforward process that consists of four crucial phases. Each phase plays a pivotal role in the transformation of your smile. In this article, we'll take you through each stage of the Invisalign treatment to give you a comprehensive understanding of the process. So, if you've been considering Invisalign London, keep reading to learn more about how we can help transform your smile.
Phase 1: Initial Consultation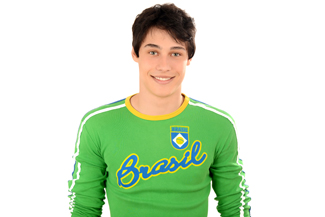 The first phase of your Invisalign journey at Clear Braces Direct in London begins with an initial consultation. This involves a one-on-one meeting with one of our qualified dentists. During this consultation, we'll conduct a thorough examination of your teeth and discuss your dental goals. This allows us to determine whether you're a suitable candidate for Invisalign treatment. It's also a great opportunity for you to ask any questions you may have about the process. Remember, we're here to make your Invisalign journey as comfortable and seamless as possible, so don't hesitate to voice any concerns. The initial consultation phase is crucial to ensuring the success of your Invisalign treatment at Clear Braces Direct.
Phase 2: Tailored Treatment Plan
Once we've established that you're a suitable candidate for Invisalign London, Clear Braces Direct proceeds to Phase 2: creating a tailored treatment plan. We use advanced 3D imaging technology to capture detailed impressions of your teeth. This data enables us to construct a precise map of your mouth and plan out the movement of your teeth throughout the Invisalign treatment. We craft a series of custom-made aligners designed to gradually shift your teeth into their desired position. This personalised treatment plan ensures that not only your aesthetic goals are achieved, but also that your comfort is prioritised throughout your Invisalign journey.
Phase 3: Wearing Your Invisalign Aligners
Phase 3 involves wearing your Invisalign aligners. Upon receipt of your bespoke aligners from Clear Braces Direct, your London Invisalign partner, you're required to wear them for 20-22 hours every day. These are changed every two weeks to slowly and gently move your teeth into the correct position. The beauty of Invisalign aligners is that they are virtually invisible and can be removed for eating, drinking, brushing and flossing. This makes them incredibly convenient and discreet. As time progresses, you'll be able to see the magic of Invisalign at work, transforming your smile while maintaining your comfort. Regular check-ins at our London clinic will allow us to monitor your progress and ensure that everything is moving along as planned.
Phase 4: Maintaining Your New Smile
The final phase of your Invisalign journey at Clear Braces Direct in London focuses on maintaining your new smile. Once your treatment is complete, you'll be given a set of custom-made retainers to wear. These ensure that your teeth remain in their new, aligned position. It's critical to wear your retainers as instructed to prevent any possible relapse. In addition to this, regular dental check-ups and good oral hygiene practices are essential to uphold the results of your Invisalign treatment. At Clear Braces Direct, your satisfaction is our success. That's why we continue to provide aftercare and support long after your Invisalign journey concludes. For the finest Invisalign has to offer, trust Clear Braces Direct to deliver a smile that truly shines.