The Aesthetics of Smile Design with Invisalign London
Achieving the perfect smile is a blend of art and science, and nowhere is this more evident than in smile design with Invisalign London. Our team at Clear Braces Direct takes a personalised approach, crafting customised Invisalign aligners that not only improve dental health but also enhance aesthetic appeal. We understand that your smile is your signature, and we are committed to helping you make it as beautiful as possible. With our technologically advanced 3D imaging and planning software, we can show you the results before we even start the treatment. Invisalign London is not just about straightening teeth; it's about boosting confidence, enhancing appearance, and ultimately, changing lives. Choose Clear Braces Direct for your Invisalign treatment, and let us design the smile of your dreams.
Why Choose Invisalign for Smile Design?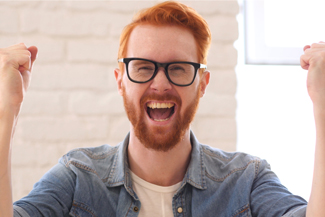 Invisalign's clear aligners are an innovative solution for those seeking a discreet and effective way to transform their smile. Unlike traditional braces, Invisalign is virtually invisible, making it a popular choice for adults and teens alike. The aligners are custom-made, ensuring a perfect fit and superior comfort. They're also removable, which means you can eat and drink what you want during treatment. Plus, brushing and flossing are no problem. With Invisalign, there are no metal brackets or wires to cause mouth irritation, and you'll spend less time in the dentist's chair for adjustments. When it comes to smile design, Invisalign provides a modern, flexible, and personalised approach that's tailored to your unique needs. Choose Invisalign London for a straighter, healthier, and more confident smile.
The Process of Smile Design with Invisalign in London
At Clear Braces Direct, the process of smile design with Invisalign in London starts with a thorough consultation. We discuss your smile goals and assess your oral health to ensure you're a suitable candidate for treatment. Next, using advanced digital scanning, we create a precise 3D model of your teeth. This model guides the creation of your custom-made Invisalign aligners and allows us to show you a digital before-and-after of your new smile. During treatment, you'll wear each set of aligners for about two weeks before moving on to the next set. Every step of the way, our dedicated team is here to support you, answering any questions you may have and ensuring your Invisalign journey is as comfortable and successful as possible.
The Benefits of Invisalign for Smile Aesthetics
Invisalign offers numerous benefits for improving smile aesthetics. Firstly, the treatment is highly customised, ensuring a result that enhances your unique facial features. Invisalign aligners are also transparent, allowing your natural smile to shine through during treatment. Unlike traditional braces, there's no metal to obscure your progress. The aligners are removable too, enabling you to maintain your oral hygiene effectively and enjoy your favourite foods without worry. Importantly, Invisalign treatment is often quicker than traditional braces, meaning you can enjoy your new smile sooner. Finally, the digital planning involved in Invisalign allows you to see the expected outcome before the treatment starts. So, for a beautiful, confident smile, choose Invisalign London at Clear Braces Direct.
Why Clear Braces Direct is Your Ideal Invisalign Provider in London
Clear Braces Direct is proud to be a leading provider of Invisalign in London. Our team of experienced professionals utilises advanced technology to deliver personalised treatments tailored to your unique needs. We prioritise patient comfort and satisfaction, offering flexible appointments and comprehensive care throughout your Invisalign journey. Our innovative remote monitoring system allows for fewer office visits and faster results, without compromising on quality. At Clear Braces Direct, we believe in transparency and that's why we offer a free online smile assessment. This allows you to understand the potential of your smile even before you step into our clinic. Trust us with your smile transformation, and experience the Clear Braces Direct difference.