Invisalign: what comes next at Clear Braces Direct London?
Everyone is talking about the revolutionary orthodontic treatment you can find at Clear Braces Direct London with Invisalign and it's easy to see why; perfectly discreet, fast-acting, and effective, clear aligners are the smart choice when it comes to fixing your teeth and transforming your smile. But is that it? After everything is said and done is your beautiful smile finally complete or is there a little more you can do to ensure perfection? Well, yes. Your smile will, of course, be fixed but that isn't the end of the road, is it white? Is it bright? And will it last? These are some of the questions we will be answering in this article.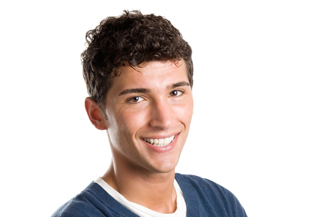 The ultimate transformation
So you're about to finish your Invisalign treatment with Clear Braces Direct London or you have just taken out your final aligner and your teeth are exactly where you want them to be, straight with no gaps or overcrowding, but is this exactly how you want them, or is there something missing that you can't figure out? While the biggest part of a smile transformation is straightening crooked teeth, the next step is whitening and brightening, what's the point in a perfect grin if it's dull and yellow?
If you truly want to reach peak confidence in your smile then we advise a whitening treatment to lift stains and brighten your teeth and this is done in the same way that we set up the clear aligner treatment; a 3D scan will be taken of your new perfect smile and a tooth-shaped tray will be printed in order for you to inject it with our whitening treatment and clip over your teeth so that the whitening gel with perfectly enhance your now wonderfully straight teeth and complete the transformation process.
The longevity of straight teeth
By getting the Invisalign treatment at Clear Braces Direct London you have made a particular investment in your image and we know that you want to maintain that investment for as long as possible, which is why we have a program for you to sign up to that will provide you with retainers for life because, unfortunately, your new straight teeth are going to want to shift back to their old positions. This is just the natural way of the body which we can't switch off, however we can maintain your straight smile for life with a custom retainer that ensures your teeth stay where they are supposed to. Created in exactly the same way your whitening trays and aligners were made, retainers will be replaced once a year and if you wear them for the recommended amount of hours per day (usually while you are sleeping) then we can guarantee the longevity of your smile.
Monthly payment plans are available to get annual retainers and we also offer a smile guarantee insurance plan that will help you get your straight smile back should you have spent too long without wearing your retainer.