How Invisalign London Complements Your Lifestyle
Living in a vibrant city like London can complement your journey with Invisalign London. This city's fast-paced lifestyle suits the innovative and convenient nature of Invisalign. As a resident or a visitor, London offers you the flexibility and discretion you need during your teeth straightening journey. Enjoy exquisite dining options without compromising your treatment as you can easily remove your aligners during meals. Attend meetings and social events confidently, knowing that your braces are almost invisible. Engage in physical activities around the many parks and gyms in the city without the worry of a traditional brace disrupting your routine. Here at Clear Braces Direct, we understand London's dynamic nature and strive to provide the best Invisalign treatments, adapting to your urban lifestyle.
Your Journey Begins with Invisalign London at Clear Braces Direct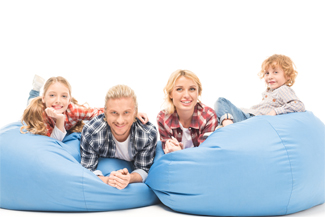 At Clear Braces Direct, your journey to a perfect smile begins with a simple online smile assessment. This free evaluation helps us determine if you're a suitable candidate for Invisalign London. Upon confirmation, we invite you to our contemporary clinic for a 3D scan. Using this cutting-edge technology, we offer a glimpse into your future smile and formulate a personalised treatment plan. Our unparalleled patient support continues throughout your Invisalign journey, offering remote monitoring for progress checks. This approach minimises clinic visits, respecting London's busy life rhythm. At Clear Braces Direct, we're committed to making your Invisalign journey as convenient and effective as possible, aligning your dental health with the city's dynamic lifestyle.
Why Choose Invisalign? The Modern Approach to Teeth Straightening
Choosing Invisalign London is opting for a modern, innovative approach to teeth straightening. Unlike traditional methods, this treatment is discreet and virtually invisible, allowing you to maintain your confidence during your transformation. The aligners are removable, offering flexibility when eating, drinking, or attending special occasions. They're also comfortable, minimising the chance of mouth irritation that's often associated with metal braces. Furthermore, Invisalign offers an efficient treatment plan, with most patients seeing results within 12 to 18 months. The ability to monitor the process digitally reduces the need for frequent dentist visits, fitting seamlessly into your busy London lifestyle. With Invisalign, the journey to a perfect smile is as smooth as the outcome.
How a London Lifestyle Supports Your Invisalign Journey
London's dynamic lifestyle is the perfect backdrop for your Invisalign journey. The city's lively rhythm feels anything but monotonous, ensuring your treatment seems quicker. The diverse cuisine available allows you to experiment with foods that suit both your palate and your aligners. The city's emphasis on healthy living offers ample opportunities to maintain good oral hygiene, integral to effective Invisalign treatment. If you're a fitness enthusiast, you'll appreciate the comfort and convenience of Invisalign during workouts. The social scene in London, filled with events and gatherings, is another area where Invisalign's discreet nature shines. At Clear Braces Direct, we tailor the treatments to not only suit your dental needs but also complement your London lifestyle, making us the go-to choice for Invisalign London.
Why Clear Braces Direct is Your Ideal Invisalign Provider in London
Clear Braces Direct stands as the epitome of dental excellence in providing Invisalign treatments. Our experienced team utilises advanced technology to ensure an accurate and efficient treatment process. We understand the demands of a London lifestyle, offering flexible appointment times and remote monitoring to minimise clinic visits. Our patient-centric approach ensures personalised treatment plans suiting your specific needs. We pride ourselves on our transparent pricing structure with no hidden charges, ensuring you receive the best value for your investment. We don't just promise results; we visualise them for you with our 3D scanning technology, keeping you informed and engaged in your journey to a perfect smile. Choosing Clear Braces Direct as your Invisalign provider in London is a step towards quality, convenience, and confidence.