Have you heard Invisalign is painful? 5 myths about Invisalign debunked by Clear Braces Direct
Since the invention of clear and invisible braces, the world of adult orthodontics has changed.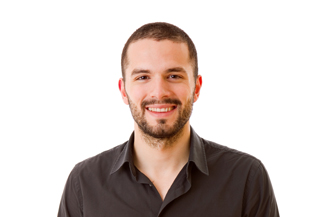 Correcting anything from minor misalignment to complex crowding is now achievable without a metal brace and, understandably, many dental patients are happier to wear a brace that is discreet and painless.
But, like most things in life, treatment with invisible braces such as Invisalign is not for everyone. And do be aware, when you type in 'Invisalign treatments' into any internet search engine, you are likely to come across some stories of this brace failing to correct dental issues or even making them worse!
However, before you decide that treatment with Invisalign is not for you, it is important to differentiate between the facts about this aligner and the myths that you find online.
At Clear Braces Direct in London, treating patients with Invisalign is our team's speciality! We know everything there is to know about this brace and can accurately assess whether or not you will benefit from undertaking treatment with it. We will guide you through every step and ensure that once that invisible aligner is off, that you will be beaming with pride at the final result.
So, what are the most common online myths that our team at Clear Braces Direct in London hears about Invisalign?
Invisalign requires your teeth to be filed down
No, it doesn't.
While this practice may be seen in some cases of traditional braces being fitted, our team at Clear Braces Direct in London do not actively file down teeth prior to Invisalign braces being placed.
Any dentist can use Invisalign on their patients
Although Invisalign does not require an orthodontist in the same way that regular braces do, it is important to check that the dentist you undertake Invisalign with is trained with using this brace. All of our team at Clear Braces Direct are trained to use Invisalign, so if you choose to undergo treatment with our team, you know you are getting the best!
You need to have teeth removed to fit this brace
Once again, this seems to be a myth that materialised in the world of traditional braces and made its way into cosmetic dentistry.
While each case is unique, it is unlikely that our team will need to remove any of your teeth for Invisalign to work correctly.
Treatment time is shorter than that of metal braces
Both Invisalign and metal braces work at roughly the same speed.
On average, Invisalign treatment can be completed in as little as 6 months, however, for more complex cases of misalignment, you may need to wear the invisible aligner for up to 2 years. It will be worth it, we promise!
Complex cases cannot be treated with Invisalign
Our team has helped many patients who have had complex bites, misalignments, extreme crowding and even spacing issues get the perfect smile that they deserve with the help of Invisalign. Depending on your clinical presentation, you may be surprised at what conditions this brace can reverse.