Discovering Love for Invisalign London
Welcome to the heart of London, where Invisalign has become the talk of the town. We at Clear Braces Direct have been privileged to witness this growing love for Invisalign across the city. It's a remarkable sight, seeing the transformation in smiles and the boost in confidence that our clients experience. The buzz around Invisalign London is testament to the effectiveness and convenience of this innovative treatment. The clear braces are not only virtually invisible, but also removable, allowing for greater flexibility in daily routines. This level of comfort and discretion that Invisalign offers, coupled with its proven results, has made it the preferred choice for Londoners. The demand for Invisalign has never been higher in the capital and we, at Clear Braces Direct, are proud to be part of this incredible journey towards picture-perfect smiles.
The Growing Demand for Invisalign in London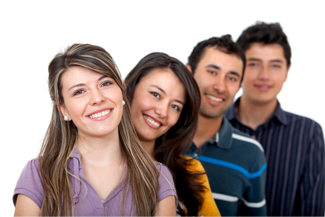 As a leading provider of Invisalign London, we've noticed a significant increase in demand for this treatment. The blend of functionality and aesthetics that Invisalign offers seems to have struck a chord with Londoners. City life can be fast-paced and demanding, and the convenience of being able to remove your braces for eating, drinking, and brushing is a significant bonus. Furthermore, the fact that these braces are virtually invisible allows patients to smile confidently throughout their treatment. The growing demand for Invisalign is certainly no surprise to us at Clear Braces Direct. We're thrilled to see more and more Londoners choosing this innovative treatment and reaping its benefits.
Why Clear Braces Direct is the Preferred Choice for Invisalign in London
Invisalign's rising popularity in London has led many to seek a trusted provider, and Clear Braces Direct is proud to be that choice. Our commitment to patient satisfaction, combined with our expertise in Invisalign treatment, sets us apart. Not only do we offer a start-to-finish service digitally, but we also provide regular in-clinic check-ups to ensure the treatment is progressing as desired. We understand that every patient is unique, and so is their smile. That's why we customise each treatment plan according to individual needs. The trust and loyalty we've earned from Londoners is indicative of our consistent delivery of high-quality Invisalign treatment. At Clear Braces Direct, we are not just creating beautiful smiles; we are shaping a happier, more confident London.
Our Expert Approach to Invisalign Treatment
At Clear Braces Direct, our approach to Invisalign Londontreatment is based on expertise, innovation, and personalised care. Our dedicated team of professionals meticulously crafts a treatment plan that perfectly caters to the unique needs of each patient. Utilising cutting-edge technology, we provide a digital preview of the expected results even before starting the treatment. This transparent approach allows patients to embark on their Invisalign journey with confidence. What makes us stand out is our unique blend of traditional in-clinic care and modern digital convenience. Regular check-ups ensure the treatment is on track and any adjustments needed are made in a timely manner. Invisalign might be a global brand, but at Clear Braces Direct, we make the treatment a unique, personalised experience.
Success Stories with Clear Braces Direct
Our journey at Clear Braces Direct is marked by numerous success stories of transformed smiles. These stories speak of the incredible journey our patients have embarked upon with Invisalign. From minor to major corrections, we've seen how these clear aligners have not only transformed smiles but also boosted self-esteem. Our dedicated team delights in every opportunity to witness such transformations. To us, every new smile is a success story. The growing number of satisfied Invisalign users in London bears witness to our commitment to delivering quality care. If you're ready to start your own success story with Invisalign at Clear Braces Direct, we'd be privileged to guide you on your journey.