Category: Clear Braces Direct
When it comes to your cosmetic dentistry, second best simply won't do!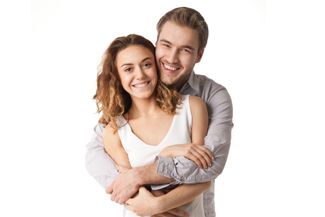 As the extensive area of cosmetic dental options grows across the country, you could be forgiven for assuming that all dental surgeries are the same in not only what they offer, but in the quality of the work and the results. But this simply isn't true!
When turning your attention to the aesthetic value of your smile, you want to know that the professionals that will help you are the best around, as your smile is one of the first things that others notice about you and judge you on.
At Clear Braces Direct in London, we will help you get that straighter, whiter smile that you deserve. Our specialist team will use the world-famous Invisalign braces to make that straighter smile a reality; we have helped over 5,000 patients in the UK obtain a smile worthy of the Hollywood elite and you could be next!
But are there any other reasons to choose our team at Clear Braces Direct in London? Of course, there are!
Specialists
As the name of our surgery suggests, at Clear Braces Direct in London, our dentists only use Invisalign braces with our patients and so, we are truly specialists.
Our combined team of Diamond and Platinum Elite Invisalign dentists have improved the smiles of thousands of patients using the world-famous brace and, simply put, we know everything there is to know about this aligner!.
Monitoring applications
With the world of smartphones and applications becoming increasingly popular, when you take on an Invisalign brace with our team, we will be able to offer you a daily monitoring application. This will allow both you and our team to keep an eye on the progress you are making with the brace, provide alerts on when it is time to change your aligners, and will allow you to message us directly, should the need arise.
Adapted for those with a busy lifestyle, our application is the perfect way to keep your treatment as remote as possible. It saves time too; you won't need to attend our surgery every week, meaning that you can get on with your life and only visit us as and when required. Perfect!
Retainers for life scheme
It is important to note that while Invisalign is a great way to straighten your smile, it is important to consider it as an investment.
Our team is able to offer our patients a 'retainer for life,' simply meaning that you will be able to claim a new retainer, should your current one break or become damaged. This will prevent an additional expense in the event of an emergency and will prevent your teeth from relapsing into their old positions.
Financing
Many patients are worried about undertaking an adult based brace due to cost, but our team can help! We can offer suitable patients an interest-free financing option, allowing you to spread the cost of your new smile over 12 months. Now that's handy!