Apps for your teeth? Find out how at Clear Braces Direct London
Yes, you read that correctly, at Clear Braces Direct London, we incorporate the use of apps on your mobile in order to help you take control of your own orthodontic care. Our aim is to give you the tools to do so in order for you to get the most out of your personal treatment plan as well as life without being hindered by multiple in practice appointments which are time consuming and inconvenient. Whether you're a working professional or a student, it is always easier to just pick up your phone when you need something and now you can do that for your orthodontic care as well.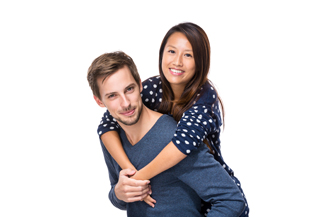 What the Dental Monitoring App does
This is your access to an innovative monitoring solution that will take care of all your orthodontic Invisalign treatments. It gives you access to a new path for improving dental care and practices which allows us to accurately monitor your oral care outside of the practice thus offering you a more convenient solution to regular orthodontic checkups at Clear Braces Direct London.
What you get
Once you have been deemed suitable for Invisalign and got your first pack of aligners our dentist will give you a dedicated access code to use the app, giving you a direct line to us throughout your treatment period. You will also receive a special cheek retractor to help you take good photos of your teeth and the in-app tutorial guide will teach you how to do it all correctly.
What functions does the app perform?
The Dental Monitoring app serves more than one purpose:
Reminders – we understand that most people are too busy to stay on top of remembering a small thing like changing a retainer every week, our app has dedicated reminders to help keep you on track with your next clear aligner in the treatment and the direct line so staff can follow up on these reminders to ensure you are keeping on track.
Monitoring – this is the main purpose of the Dental Monitoring app, it allows us to keep an eye on the movement of your teeth each week with helpful photographs taken by yourself in order to avoid unnecessary in house appointments. If we see that something is not moving as it should (which is not often the case if you are using your aligners correctly) then we can schedule you an appointment if necessary.
Keeping in contact – any questions or concerns you have during treatment can be sent through the app directly to our staff and dentists who are able to assist you remotely wherever possible, which means that we can determine how necessary it is for you to come in for concern or whether or not we can walk you through your experience without a face to face visit at Clear Braces Direct London.
Benefits
The Dental Monitoring apps main benefit is to provide you with convenience in your orthodontic care but further than that it provides our dentists with the ability to monitor your teeth movements remotely.