A Guide to Invisalign London
As a Londoner, you're accustomed to the finest things in life – and when it comes to orthodontics, Invisalign London is no exception. Offering a sophisticated and modern alternative to traditional braces, Invisalign can seamlessly fit into your busy London lifestyle. The clear aligners are virtually invisible, allowing you to carry on with your daily activities with confidence. Moreover, they're custom-designed for comfort, ensuring that you can wear them all day without any discomfort. Here at Clear Braces Direct, we've made it our mission to bring this innovative dental solution to London. Our expert team is here to guide you through the process, from the initial consultation to the final result, ensuring that you're smiling brighter than ever before.
Bringing Smiles to London: Clear Braces Direct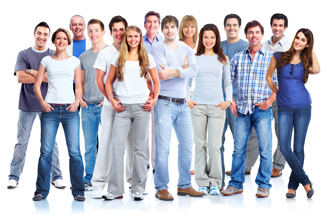 There's a reason we're called Clear Braces Direct. We provide direct solutions to all your Invisalign needs right here in London. Our priority is your satisfaction, and we go the extra mile to ensure our patients leave with smiles that light up a room. Our team of highly experienced dental professionals are trained in the application of Invisalign, using cutting-edge technology to bring you the best results. Our clinic is conveniently located in the heart of London, making it easy for you to pop in for your appointments amidst your busy schedule. With Clear Braces Direct, getting that perfect smile with Invisalign London is simpler and more accessible than you'd ever imagine.
Understanding Invisalign: The Modern Alternative to Traditional Braces
Invisalign, the revolutionary orthodontic treatment, has revolutionised the way we view teeth straightening. Traditional braces, with their metal brackets and wires, are now a thing of the past. Invisalign uses clear aligners that are custom-made for your teeth, providing a fit that's comfortable and almost invisible. The aligners are removable, allowing you to eat, drink, and maintain your oral hygiene routine without interruption. As a leading provider of Invisalign London, we at Clear Braces Direct are committed to offering this modern alternative to our patients. Our bespoke treatment plans ensure that you receive the most effective and efficient treatment, resulting in a smile you can be proud of.
Why Choose Invisalign London?
Choosing Invisalign London at Clear Braces Direct comes with a host of benefits. Our state-of-the-art clinic offers a comfortable and welcoming environment where you'll receive first-class treatment. With Invisalign, you're not just correcting your smile; you're enhancing your lifestyle. The clear aligners are discreet, allowing you to maintain your confidence while undergoing treatment. They're also removable, which means you can continue enjoying your favourite London cuisine without restraint. At Clear Braces Direct, we pride ourselves on our patient-centred approach. We're with you every step of the way, providing expert advice and care to ensure your journey towards a perfect smile is as smooth as possible. Choose Invisalign London, choose a life-changing smile makeover.
The Clear Braces Direct Experience: Your Journey to a Perfect Smile
At Clear Braces Direct, your journey to a perfect smile with Invisalign London is a remarkable experience. We start with a detailed consultation to understand your dental goals and assess your suitability for Invisalign. Our advanced 3D scanning technology allows us to map out your treatment plan, showing you an accurate preview of your smile transformation. The custom-made clear aligners are then worn, gently shifting your teeth into their desired position. Our ongoing support and regular check-ups ensure your treatment stays on track. With Clear Braces Direct, your journey to a perfect smile is not just about the destination but also the personalised and professional journey along the way.