Clear Braces Direct London could be a dental treatment to consider if you are persistently unhappy with your smile. Here at Clear Braces Direct, we can offer you a cutting edge dental treatment to gently move your teeth into their correct position. This can have a positive effect on your smile and how you feel about it. This treatment can achieve straighter teeth in a window as small as 4-6 months. This treatment is accessible and affordable. This treatment can be done quickly and within three appointments. This article will run through what procedure these clear braces use in order to gently move your teeth into a better position and then discuss the benefits you could receive, if you decide to go ahead with this treatment. Here at Clear Braces Direct, we believe that everyone should have the chance to achieve their perfect smile.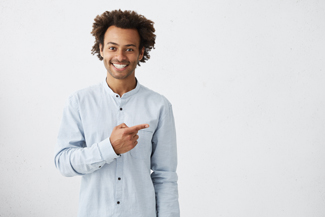 What is the procedure?
Clear Braces Direct London can provide you with straighter teeth in three easy steps. The first step involves a consultation where you will receive a free Invisalign scan. This scan's main purpose is to determine whether you would be suitable for this treatment. If unfortunately, you are not suitable for this treatment, then our experienced dentists will advise you on what other solutions could work for your mouth. During this scan our highly trained team members will use top of the range 3D scanners which will determine if this treatment is suitable for you, there is no need for moulds. The second step of this procedure includes the application of these clear aligners. Following your consultation, you will receive a Comprehensive Dental Health Assessment report. The 3D scanner will be used to build your clear aligners. Once you have paid for your treatment your braces will be ordered and then delivered straight to you. Each set of braces will gently move your teeth into the desired position. You can also use the Clear Braces Direct Monitoring App which will track your progress and prevent you from having to attend any unnecessary in-practice appointments. The final step involves maintaining the progress you have made through using the clear aligners. Retainers can be used to maintain your new smile.
What are the benefits?
If you decide that Clear Braces Direct London could be the correct choice for you there are numerous benefits that come alongside the treatment. Through the use of these aligners, you could dramatically reduce your chances of gum disease. These aligners can correct problems with bites such as open bites, overbites and crossbites. Issues with overcrowded teeth can also be relieved through this treatment. Most importantly this dental treatment can have a dramatic impact on your self-confidence. If you have a healthier, straighter smile then your own self image could be dramatically boosted. Everyone deserves to be proud of their smile and no one should have to hide behind their hand when they laugh.