Welcome to Clear Braces Direct, where we pioneer the revolutionary Invisalign treatment in London. We believe that a smile is the first thing people notice. It can accentuate your personality, boost your self-esteem, and transform your overall appearance. That's why we strive to provide an unparalleled Invisalign experience that helps you smile with confidence. Being one of the leading dental practices in the city, we're dedicated to making your journey to a better smile as simple and convenient as possible. As a testament to our commitment, we've helped hundreds of patients achieve their dream smiles using Invisalign London. We look forward to welcoming you to our practice and to helping you start your journey towards a more confident, radiant smile.
Introducing Clear Braces Direct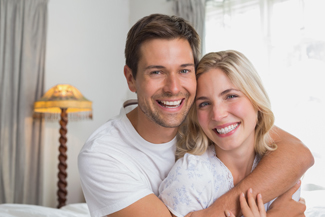 Clear Braces Direct, based in the heart of London, is renowned for revolutionising the way orthodontic treatment is delivered. We offer Invisalign, a cutting-edge teeth straightening solution, designed to seamlessly blend into your everyday life. With our experienced team of dentists and commitment to using up-to-the-minute technology, we provide a treatment experience like no other. Our practice is more than just a dental clinic; it's a place where smiles are transformed and confidence is restored. Our aim is to make the process of achieving your dream smile as easy and comfortable as possible. Choose Clear Braces Direct, and experience the difference of a dedicated, patient-oriented dental practice in London.
Why Choose Invisalign London?
Invisalign London is a game-changer in the world of orthodontics. These clear aligners are custom-made, comfortable, and virtually invisible, offering a seamless way to straighten your teeth without impacting your lifestyle. Unlike traditional braces, there are no brackets or wires to worry about. You can remove them to eat, drink, brush, and floss, making oral hygiene easier. Moreover, they're crafted using advanced technology to ensure a perfect fit and effective results. At Clear Braces Direct, we enhance this experience by providing personalised treatment plans, professional guidance, and continuous monitoring to ensure optimum results. So, if you're looking for a hassle-free, discreet, and effective teeth straightening solution, Invisalign London at Clear Braces Direct is the ideal choice.
The Invisalign Process at Clear Braces Direct
At Clear Braces Direct, we follow a comprehensive process for our Invisalign treatment. It begins with a free online smile assessment, where you can share your dental concerns and goals with us. Based on your requirements, our expert dentists devise a personalised treatment plan which includes a digital scan of your teeth. Through our advanced 3D imaging technology, you can preview your anticipated smile even before starting the treatment. Post this, custom-made Invisalign aligners are fabricated and delivered to your doorstep. We also provide virtual consultations and remote monitoring throughout your treatment journey. Choosing Invisalign London at Clear Braces Direct means you're choosing convenience, efficiency, and exceptional results.
Transforming Smiles Across London
At Clear Braces Direct, we're proud to have transformed countless smiles across London with our innovative Invisalign treatment. Every new patient brings a unique story and smile, inspiring us to provide exceptional patient care and results. We prioritise your comfort and satisfaction above everything else. As a trusted provider of Invisalign London, we've earned a sterling reputation for delivering beautiful, healthy smiles. Our success stories speak volumes about our expertise and commitment. So, if you're ready to embark on a journey to a more confident smile, join the ranks of our happy clients and experience the transformation yourself. Clear Braces Direct is more than a dental practice; it's a place where smiles take a new, confident shape.