Have you been told by your dentist that you need braces?
Are you worried about how they may look?
Whatever your age, when you are told you may need braces, it can cause worry. If you are already unhappy with how your teeth look, the idea of having braces put on to straighten them may feel daunting and unappealing.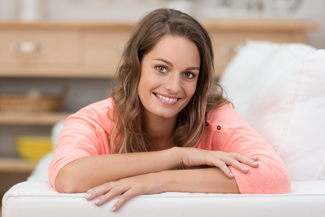 Luckily, a revolutionary technology has swept the world of dentistry and cosmetics away. Created in 2009, Invisalign has been heralded as one of the best ways to not only straighten teeth, but to boost your confidence in the process.
At Clear Braces Direct in Fleet Street, we are proud to be able to offer Invisalign to our customers. We have had positive reviews about this product and are happy to offer it as an alternative to metal braces.
What is Invisalign?
Invisalign is an orthodontic device that is a clear or 'invisible' form of dental braces. These are used to adjust teeth through the orthodontist or dentist scanning your teeth and designing a different set of retainers for each step of your dental realignment.
They have been found to be effective at correcting issues such as overcrowding in the mouth and other minor to moderate dental issues. Invisalign has also been found to be beneficial to individuals who are experiencing a relapse in their dental straightening after orthodontic treatment. They are not indicated for use with individuals who may have severe dental misalignment or gaps.
Invisalign is the world's most advanced clear alignment system and, depending on recommendations from your dentist or orthodontist, may be the best option for having your teeth straightened.
Clear Braces Direct in Fleet Street have staff that are trained in the art of using the Invisalign technique and can talk you through the entire process if they deem it is the correct one for you.
Is Invisalign painful?
Over the years, we have all met that one person who has had brace-based orthodontic work and said it is painful. Traditionally, metal braces are used to pull teeth into the desired position and they involve frequent visits to the dentist to be tightened or adjusted.
Invisalign braces do not require adjusting or tightening and use a different method to realign your teeth.
Each set of Invisalign braces has been 3D printed to fit your teeth perfectly. Rather than pulling your teeth into position, these braces gently nudge your teeth into the desired positions, gradually and with no force. This minimises discomfort and makes the entire experience more pleasant.
Curious about whether Invisalign braces are right for you?
At Clear Braces Direct, we offer a free suitability test online. Using a smartphone or digital camera, take a selfie that clearly displays your teeth for us to evaluate them, then please allow up to 24 hours for us to decide suitability.
If we feel you are suitable for Invisalign treatment, we will email you a custom login to take our online questionnaire.