Curious about adult braces? The top FAQs about Invisalign answered by Clear Braces Direct
If you are an adult with a misaligned smile, you may feel that you are too old to undertake corrective orthodontic treatment. Or, you may believe that if you are suitable for orthodontic options, you will more than likely have to wear the good old fashioned orthodontic (or metal) brace.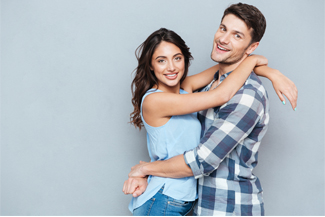 Luckily, this is not the only option available for adults who wish to straighten their teeth. A range of clear and invisible braces are now able to achieve many of the effects of metal braces,
without the hassle of the large brackets and wires. Depending on your unique clinical issues, you may be more suited to either a more targeted brace, like the Inman Aligner or you may be able to undertake treatment with the famous Invisalign brace.
When you come to Clear Braces Direct in London, our team will be able to help you with every stage of Invisalign treatment to enable you to achieve that perfect smile that you have always wanted. Our team has helped thousands of patients using Invisalign and can answer any questions or concerns that you may have about using this brace.
But, just to save some time, our team at Clear Braces Direct in London have answered some of the most commonly asked questions from patients about Invisalign. Enjoy!
Does Invisalign treatment take longer?
In a word, no.
On average, realignments with clear or invisible braces offer accelerated treatments for patients, with the average treatment being around 6 months.
However, depending on your clinical situation, you may have to wear the brace for a slightly longer period or even a shorter one!
Will it impact my speech?
The Invisalign brace is thin by design, but when you have your first retainer put on by our team at Clear Braces Direct in London, it will take some getting used to.
So, we advise that you try to speak more frequently in the first few days of having the brace, so you can get used to talking while they are in.
Do I need to avoid certain foods while wearing the brace?
One key difference between Invisalign and traditional braces is that you are free to eat as you were before, without having to avoid certain foods.
However, it is advised that you invest in a small toothbrush to carry with you; although you will remove your brace while you eat, your teeth will need brushing before you put it back in.
How exactly does the brace work?
Invisalign is custom-fitted to your mouth and, depending on the severity of the initial misalignment, you will have a variable number of aligners to straighten your teeth. Using gentle pressure, these aligners will move your misaligned teeth into the desired position, without tightening or adjustments.
Which conditions can it treat?
Invisalign can treat excess spacing, crowding, overlapping and certain types of over, under and crossbites. It is also used to treat misalignments of varying degrees, correct issues with symmetry and to straighten teeth of uneven lengths. Brilliant!