Invisalign ingenuity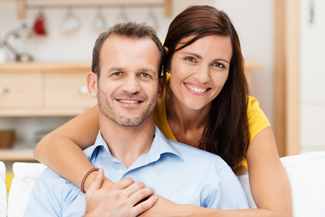 Since Invisalign dental aligners first hit – and shook up – the UK dental market some fifteen years ago, Doctors Graham Tinker and Jas Singh have been working closely with the newfound treatment that has redrawn the boundaries of contemporary orthodontics. Over their expansive careers in cosmetic dentistry, the two doctors combined have helped to restore the smiles of over 4500+ happy customers, which is more than any combined collective group of dentists in the UK. At Clear Braces Direct in London, we understand that each set of teeth is as unique as those who smile with them – and as such, each treatment ought to be unique to those receiving it. We also understand that not every procedure requires a hands-on approach, which often results in patients taking lengthy, costly and time-consuming journeys to dental offices to receive treatment. We, at Clear Braces Direct – through the utilisation of cutting edge 3D rendering techniques – have created the first digital Invisalign treatment process which affords patients the ability to undertake the revolutionary Invisalign process entirely from the comfort of their own homes. At the same time simultaneously having each step of the procedure overseen by trusted professionals.
Visibly revolutionary 
Invisalign is a revolutionary form of discreet removable orthodontics offered as a replacement to conventional fused 'train-track' braces. First created in 1997 by Stanford University graduate Zia Chishti, Invisalign has grown to be the preferred methodology of orthodontics for teenagers and young adults. Unlike conventional methods of dental realignment – it is removable, discreet and allows patients to undertake essential dental alignment without affecting their outward appearance. Thus avoiding attracting any unwanted scrutiny from peers or colleagues. The process of Invisalign utilises a patented 'SmartTrack' plastic removable retainer – chosen for its unique durable yet malleable nature. When worn over the course of treatment – which varies but typically lasts around twelve months – the patient's teeth are gradually aligned to their correct specifications through built in pressure points within the custom built retainer. When worn, the mouthguard is practically undetectable, allowing its users to discreetly undertake treatment. Additionally, as the retainer is removable, Invisalign affords patients the ability to undergo treatment at a time that is convenient to them, such as when sleeping or at home.
Technological age
Treatment here at Clear Braces Direct aims to create new boundaries of contemporary dentistry, and utilise the interconnectivity afforded to us through the digital era as a means of bringing the dental experience to you. By combining our decades of dental experience with 21st century ingenuity, the entire Invisalign process can be carried out and monitored from the comfort of a patient's home. Through the use of our iOS and Android monitoring application, each step of the Invisalign process can be monitored by us without the expense of the patient having to travel to appointments. The app also allows for seamless communication to take place between patient and practitioner through the use of the messaging feature which includes automated messaging to allow consultations to take place at a time that is convenient to the patient. So if you are thinking of having clear braces you can't do better than contact Clear Braces Direct!